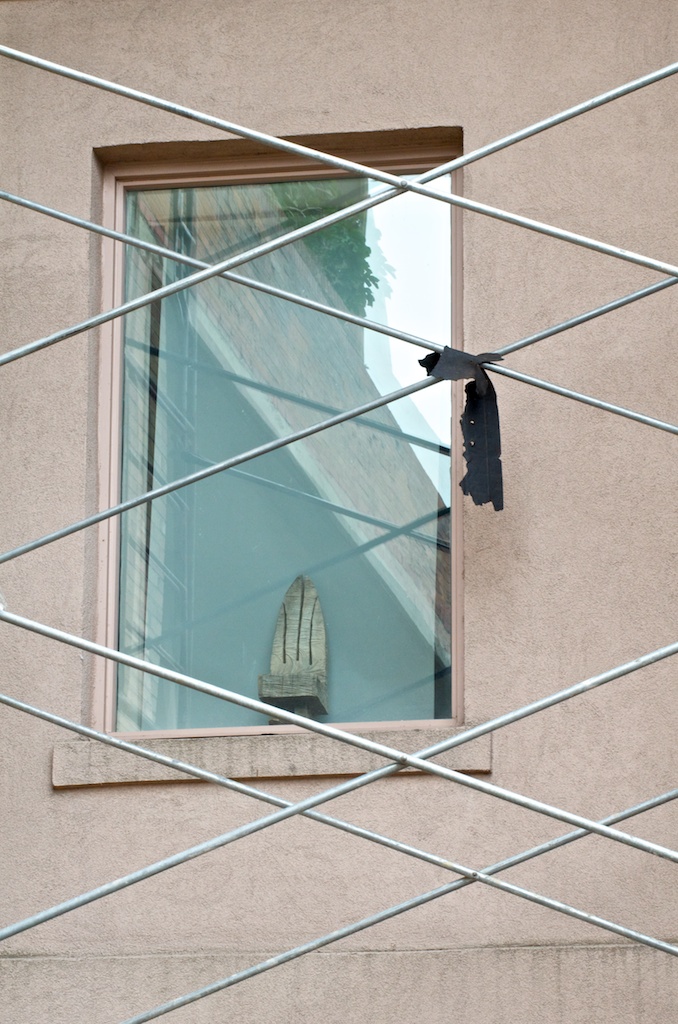 The gallery is getting a new, black top hat. There has been a great deal of work going on -- three stories above street level -- as layers of old shingles and 150-year old wood planks have been pulled away.
A team of roofers have braved the height and heat to rebuild the roof structure, surfacing it with modern shingles made from car tires.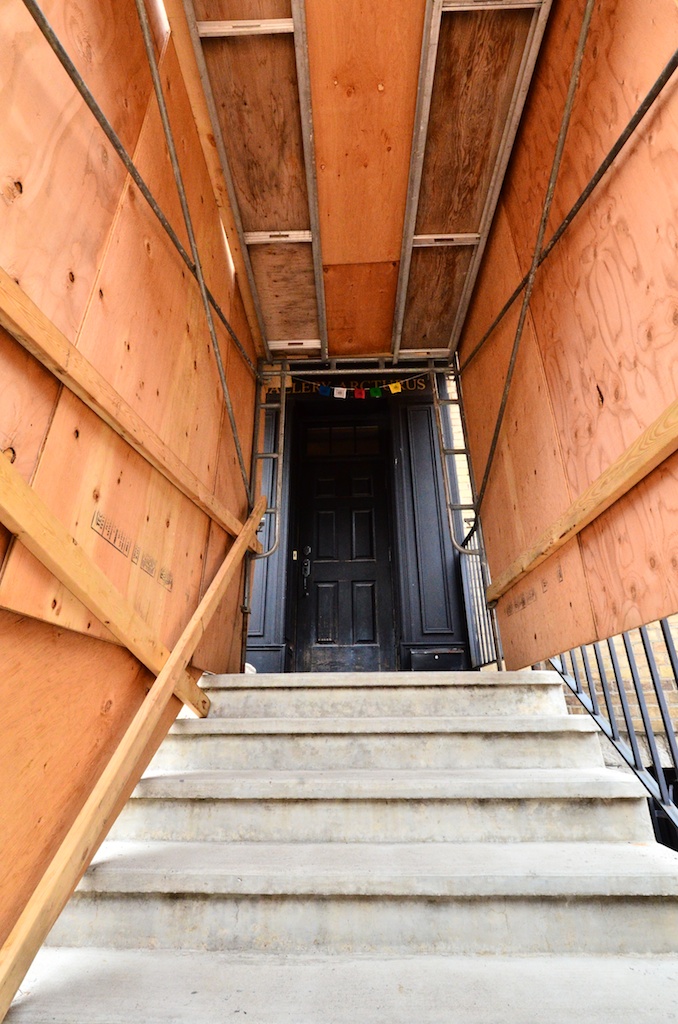 Gerrard Street passersby funnel through a temporary construction facade -- sometimes pausing to sit on the stairs, now a wooden alcove leading to the gallery entrance.